At a glance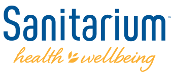 Makers of iconic health food brands such as Weet-Bix and Marmite, Sanitarium dispatches several tens of thousand cases of their product each week. From distribution centres in Auckland and Christchurch, deliveries are transported to hungry customers the length and breadth of New Zealand.
Business objective
Improve efficiency, accuracy & visibility over product distribution.
Solution
A complete overhaul with a new total freight management system.
Outcome
Increased freight efficiency, reliability and accuracy. Reduced distribution costs and vehicle usage whilst increasing delivery volumes. Strengthened supplier relationships and fostered a positive working environment.
The challenge
Before implementation of the eCargo freight management tool, Sanitarium's distribution operation was supported by predominantly manual processes, extremely time consuming, complex and prone to human error. Sanitarium knew great benefits could be gained by streamlining their distribution process and providing more visibility throughout the supply chain.
Verifying outbound freight charges from external transport providers was especially time consuming and problematic. Dealing with hundreds of shipments each week, a company accountant was employed just to check the unrelenting stream of freight invoices. Freight invoice reconciliation is recognised as an ordeal for most large distributors.
The solution
The eCargo system provided Sanitarium with a total freight management solution. Implementing eCargo's flexible technology platform enabled Sanitarium to easily plan, execute, manage and measure performance relating to movement of all their product.
Using web based communication and integration with existing inhouse systems, eCargo centralised the relationship between parties in the Sanitarium supply chain. eCargo automated the error-ridden manual tasks and provided critical information to everyone instantaneously - in line with identified business rules.
Sales orders flow seamlessly from Sanitarium's SAP system directly into eCargo. Job details are immediately available to nominated carriers and consignment lifecycle tracked in real-time by all parties.
Amongst the many benefits eCargo offered, Sanitarium eagerly hailed the introduction of reverse freight billing. Storing freight rates and criteria directly within eCargo means accurate costs are calculated based on reliable information as soon as consignment delivery is confirmed. Carriers upload their freight invoices electronically, which eCargo reconciles automatically. Sanitarium then check any exceptions and approve in a timely manner. Approved invoices are exported back into SAP for payment.
Benefits and outcomes
Sanitarium reported significant benefits almost immediately upon implementing the eCargo system. Effectively changing the way they went about their freight business, an initial 20% reduction in vehicle usage and 10% gain in administration efficiency was recognised after only five weeks.
In the longer term, smoother workflow has resulted in three less full-time employees being required. Operational costs, as a percentage of sales, have decreased by 30%, whilst experiencing a 25% increase in delivery volumes over five years

Peter Levett,

Sanitarium, NZ Distribution Manager
"The reality of reverse billing has hugely reduced effort required by the finance team, freight costs are more accurate and the freight supplier relationship has strengthened markedly. Costs are largely accepted as there's nothing to question and invoice negotiation is a thing of the past. The weekly reconciliation process now takes 10-15 minutes at the click of a button, and is no longer so reliant on key staff" says Levett.
For Sanitarium, the human perspective is also important. Levett says "Staff at different levels can often be resistant to change, but eCargo gained cultural acceptance within the organisation very quickly". Sanitarium dispatch staff find it hard to recall now how things were ever managed before.
Visit the Sanitarium website: http://www.sanitarium.co.nz/